Borage
DOUBLE ROOM WITH A TERRACE AND COUNTRY VIEWS
This room is accessed by a spiral staircase.
A double room boasting a spacious, furnished terrace overlooking the pool area, and an open view of the surrounding dale and neighbouring islands. This room enjoys the largest terrace, adorned with a variety of flowers and plants, providing a truly relaxing atmosphere. The bed and breakfast's surroundings, located in a quiet village, further compliment your stay.
Borage is on the first floor and accessed through a spiral staircase. The room includes a queen bed and can accommodate an extra bed or crib if needed. The ensuite bathroom comes with a bath tub. There is also a dedicated workspace and high speed WIFI. Additional facilities include a flat screen TV and an air-condition unit which can also be used for heating purposes.
A delicious homemade breakfast is served on your private terrace daily. As a guest of the bed and breakfast, you also have full use of the shared pool.
This room is ideal for couples seeking a spacious accommodation for longer stays, with the ability to work remotely if needed. Learn more about what to expect from a stay at Il-Wileġ Bed and Breakfast in Qala Gozo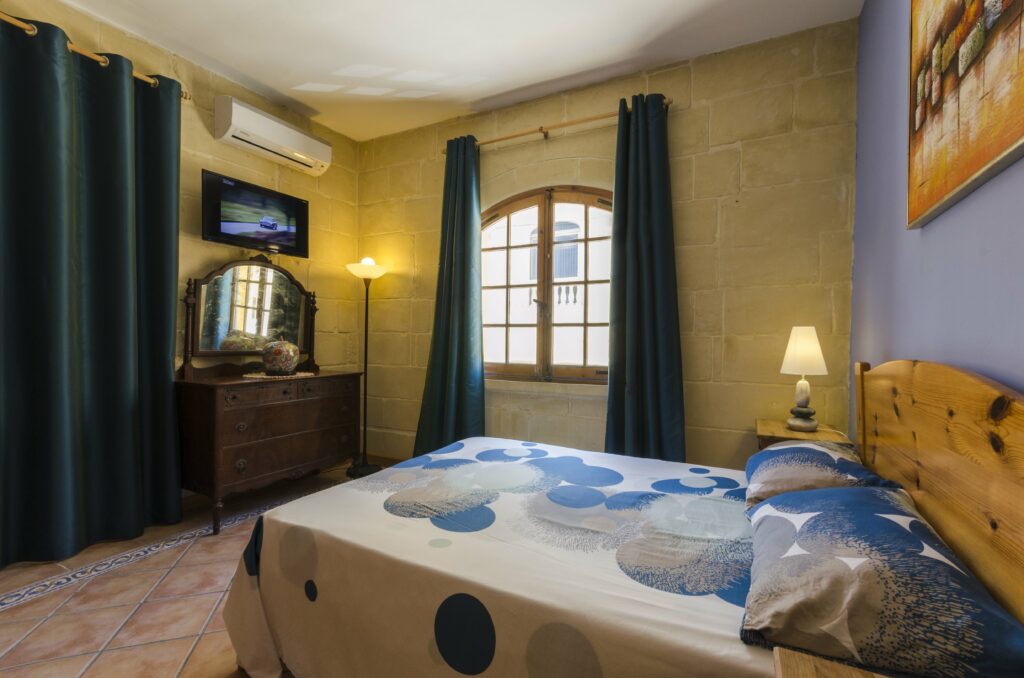 Book this room today and reserve your spot.
Très belle maison décorée avec goût et fleurie. Grande chambre avec terrasse avec une magnifique vue. Piscine très agréable. Propreté à tous niveaux.
I would highly recommend and would certainly return if traveling to Gozo again. Could not have asked for more!
The service was perfect. Martin was kind enough to do everything we asked and always did everything perfectly. The view was amazing at night!