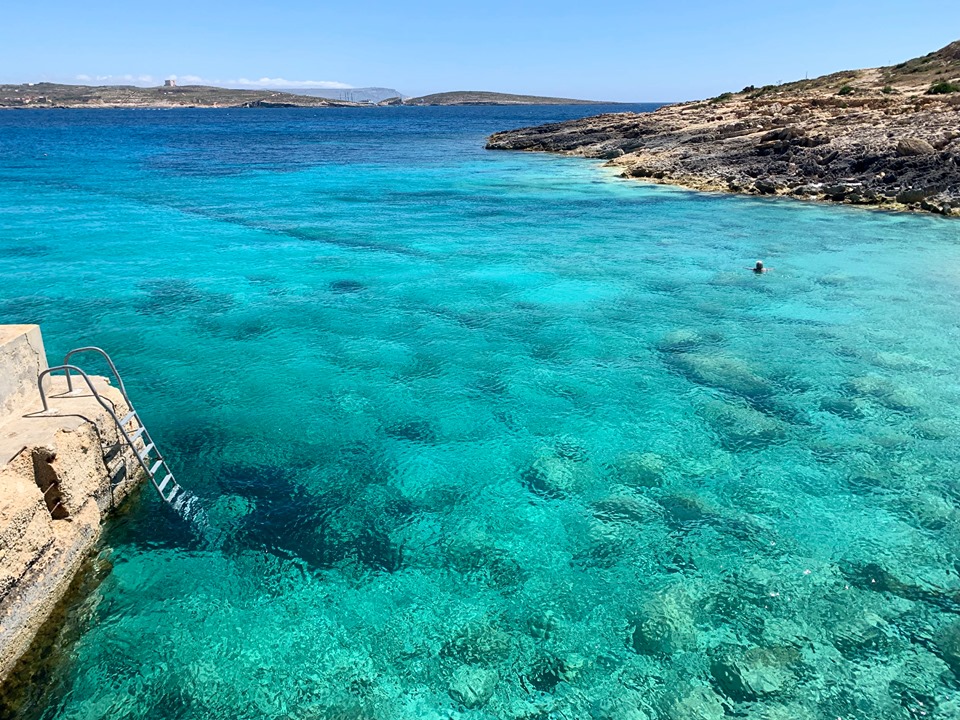 The quaint village of Qala, where Il-Wileg Bed & Breakfast is located is the farthest village from the capital and boast some of loveliest panoramic views on the island…in other words we're the envy of our neighbours! Local hideaways should be kept to ourselves.. Then again, how often do you return to the same spot? So I have decided to share my favourite 5!
1. Ta' Bamberin
Hondoq's quieter unspoilt neighbour. Worth the short walk/climb from Hondoq Bay to this picture perfect gorge with crystal clear turquoise water and tiny coves. Ideal for snorkelling. Make sure you visit when the wind blows North. Did you know? Apparently this was the favourite place of this monk seal who used to frequent the area..hence its name…
2. It-Trunciera
Renowned as St. Anthony's Battery. Built in the early 18th century as a military outpost guarding the straits. This battery fell victim to elements, neglect and vandalism. We owe gratitude to Din l-Art Helwa who intervened and saved it!
Lovely sunset by @petermohrphotography
3. Zriezaq Bay
Instagrammable and off the beaten path, just above the historic cart ruts of Qala, secluded Zriezaq Bay is dotted with saltpans and a tiny pebbled beach – inaccessible by car …and by flip-flops. Comfortable shoes recommended and take water as no kiosks in sight!
p.s. Clothing is optional 😛
4. Tas-Simar
Quite a downhill/uphill walk to reach these natural pools/baths where only a few locals frequent on a regular basis in summer. Water is quite deep so make sure you re a good swimmer!
View this post on Instagram
5. Zeppi's Pub
Qala's contemporary tradition where local talent is nurtured – a corner pub right in the local 'Pjazza' where there's always something going on – live bands or just locals mingling –a laid back hip atmosphere. Closed on Monday evening. Sonia, the owner is its greatest asset :p